19 May

Our 2nd newsletter is now online!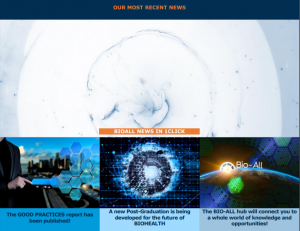 17 months of progress, 17 months of success! Almost in the middle of our project, and the work on our backs allows us to confidently design a bright future for the Biohealth Entrepreneurship! In this newsletter, find out about our most recent, extensive, Report on the sector´s Good Practices, the Post-graduation that is being prepared and the Innovative hub that will connect you with the BIO-ALL world!
Read below:
Download the 2nd Newsletter!
To learn more about the BIOALL project or if you would like to know how to participate in the project activities or have access to the resources produced, you can do so by contacting Pedro Costa through the email pedro.costa@inova.business