30 Nov

BIO-ALL FINAL MULTIPLIER EVENT OF SPAIN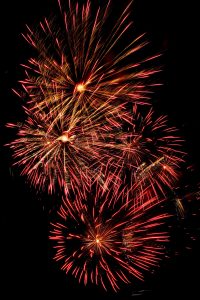 The BIO-ALL Multiplier Event of Spain will take place at BREAKER on 16 December at 9:30 am, a meeting where participants will aim to propose actions that will prolong and multiply over time the fruits of this European project in innovation and entrepreneurship in the BioHealth sector.
The main results of the project, which will be presented at the event, are a white paper on biohealth entrepreneurship in Europe, a postgraduate training programme in Entrepreneurship and Innovation in BioHealth, and a specific acceleration programme for companies in the sector.
The Bio-All project, in which the University of Granada has participated from the Directorate of Entrepreneurship – UGR Entrepreneurial, has been led by the University of Beira Interior (UBI) and funded by the European Commission under the Erasmus+ programme (KA2: Cooperation for innovation and exchange of good practices – Knowledge Alliances). According to Javier Melero, coordinator of the project at the UGR, "the main objective of the project has been to develop entrepreneurial skills that are not yet structurally inserted in the educational curricula of schools and universities".
During the course of the project, which has lasted three years and has had to adapt to the harsh conditions of the pandemic, it has been detected that these skills are clear and specific needs of the sectors where entrepreneurs and companies encounter more obstacles for their acceleration and commercialisation, as is the case of industries related to Biotechnology and Health.
The Bio-All project
The BioHealth GearBox Alliance (Bio-All) consortium is made up of 13 partners from four European countries (Portugal, Spain, Italy and the Netherlands), and is structured in such a way as to combine different and complementary capacities among the various actors, combining the efforts of university institutions with business and institutional partners that bring different approaches, backgrounds and specific sectors, all in the field of biotechnology and health.
More than 200 agents from the business and academic ecosystem of the BioHealth sector have participated in the development of the postgraduate programme and the acceleration programme.
To learn more about the BIOALL project or if you would like to know how to participate in the project activities or have access to the resources produced, you can do so by contacting Pedro Costa through the email pedro.costa@inova.business